Soundlines recruits highly skilled and qualified candidates for the prestigious role of Housekeeping Supervisor. The selection process is meticulous, ensuring that only individuals with the utmost expertise and experience are chosen to join our esteemed team. 
Housekeeping Supervisors are pivotal in upholding Soundlines' unwavering commitment to cleanliness, hygiene, and guest satisfaction at our renowned entertainment venues.
These supervisors oversee a wide range of housekeeping operations, including meticulous supervision, rigorous inspections, efficient inventory management, effective maintenance, comprehensive training, and thorough evaluations. 
They ensure strict compliance with health and safety regulations and uphold Soundlines' exceptional standards of quality. Leading a team of Housekeeping Attendants, they provide comprehensive on-the-job training to prepare staff for the intricacies of servicing entertainment venues.
Soundlines places significant emphasis on training Housekeeping Supervisors to excel in their roles. Our training program focuses on the latest cleaning techniques, cutting-edge health and safety standards, advanced inventory management strategies, stringent quality control measures, and innovative leadership practices.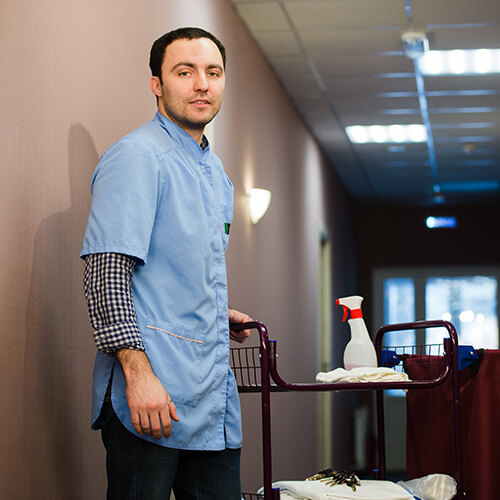 Best Entertainment Manpower Supply Service Provider - Soundlines
Housekeeping Supervisors continuously expand their knowledge through ongoing professional education, covering vital topics such as hazardous waste management, emergency response procedures, and customer service excellence.
Equipped with extensive training and experience, Soundlines' Housekeeping Supervisors showcase exceptional leadership, impeccable organizational skills, effective communication, and proficient problem-solving abilities. 
They possess a keen eye for detail and exhibit remarkable efficiency under pressure, always maintaining the utmost professionalism. 
Housekeeping Supervisors are indispensable in enhancing the customer experience, epitomizing Soundlines' dedication to cleanliness, hygiene, and service excellence.