HVAC technicians are indispensable in the entertainment industry, as they are responsible for maintaining optimal climate control and comfort in venues and productions. 
At Soundlines, we recognize the criticality of these roles and employ a meticulous selection process to recruit the most qualified candidates.
Our HVAC technicians are highly trained and certified professionals who possess a deep understanding of heating, ventilation, and air conditioning systems. They are skilled in troubleshooting and repairing complex mechanical equipment, ensuring that systems operate at peak performance. 
Working under tight deadlines and often during non-standard hours, our technicians demonstrate their resilience and ability to deliver exceptional results.
Soundlines takes pride in our comprehensive training program, which equips HVAC technicians with the necessary knowledge and skills to excel in their roles. The program covers a wide range of topics, including refrigeration cycles, psychrometrics, load calculations, and control systems. 
Our technicians are proficient in servicing and repairing various equipment, including chillers, boilers, air handlers, pumps, and variable air volume boxes. Safety, efficiency, and reliability are paramount in our training, ensuring that our HVAC technicians uphold the highest standards of climate control and comfort.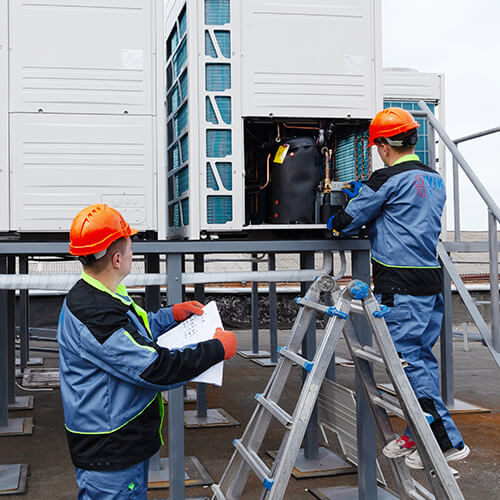 Best Entertainment Manpower Supply Service Provider - Soundlines
With their technical expertise and ability to work under pressure, our HVAC technicians contribute significantly to the success of productions and events. They understand the demanding environmental requirements of the entertainment industry and strive to optimize system performance to provide a premium experience for all venue occupants.
Soundlines is committed to recruiting and developing the most qualified HVAC technicians. Through our intensive on-the-job training and certification programs, we ensure that our technicians are equipped with the latest industry knowledge and best practices. By investing in the professional growth of our HVAC technicians, we continue to provide exceptional service and support to our clients in the entertainment industry.