The Procurement Manager plays a pivotal role in the facility management industry, acting as a strategic leader responsible for optimizing procurement processes and ensuring the seamless acquisition of goods and services. At Soundlines Recruitment Agency, a renowned industry leader, a meticulous and targeted selection process is employed to identify highly skilled candidates for this critical position.
Aspiring Procurement Managers showcase a profound understanding of procurement principles, deftly navigating vendor relationships, negotiating contracts, and optimizing procurement strategies to drive cost efficiencies. Their expertise is instrumental in ensuring that the organization acquires the necessary resources and services promptly and at competitive prices.
In the dynamic landscape of facility management, Procurement Managers serve as key stakeholders, contributing to the organization's bottom line by streamlining procurement operations and enhancing supplier partnerships.
Soundlines Recruitment Agency offers a comprehensive and bespoke training program to equip Procurement Managers with the necessary competencies. This program encompasses a wide array of essential topics, such as supplier evaluation, procurement analytics, contract management, and sustainable procurement practices.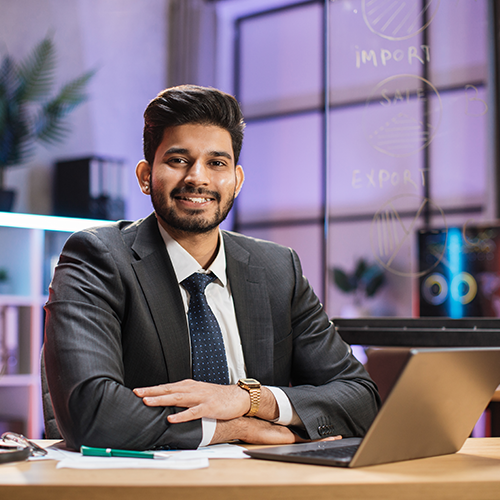 Best Facility Management Manpower Supply Service Provider - Soundlines
Through this comprehensive training, Procurement Managers gain the confidence to make strategic procurement decisions, source high-quality materials, and uphold ethical procurement standards.
Soundlines Recruitment Agency's commitment to excellence is evident in its thorough selection and training methodologies. The agency's unwavering dedication to nurturing talent and providing exceptional professionals to the facility management industry sets it apart as a preferred recruitment partner.
By investing in the development of Procurement Managers, Soundlines ensures the optimization of procurement processes, contributing to the industry's advancement and overall success. The agency's emphasis on strategic procurement expertise, vendor management finesse, and financial acumen positions it as a trusted ally for organizations seeking adept Procurement Managers to drive procurement excellence and deliver value to the organization.