The food and beverage industry is constantly evolving and provides a unique and exciting experience to customers. This industry is all about delivering exceptional customer service, providing delicious food, and creating unforgettable experiences for customers. At Soundlines, we understand the importance of having the right workforce to meet the demands of this industry and ensure the success of your business.
When it comes to hiring top-tier employees for the hospitality sector, no one does it better than us. Our professional staff have an extensive expertise in the industry, by filling a wide variety of positions via candidate recruitment, training, and placement. We know the important function that Sous Chefs play in ensuring that your clients enjoy delicious meals.
The duties of a Sous Chef in the food service business are varied. The Sous Chef works under the direction of the Head Chef and assists with all aspects of kitchen administration, including food preparation, menu planning, inventory management, and supervision of the kitchen personnel. They need to be well-versed in various cuisines and adept at imagining and executing novel meals.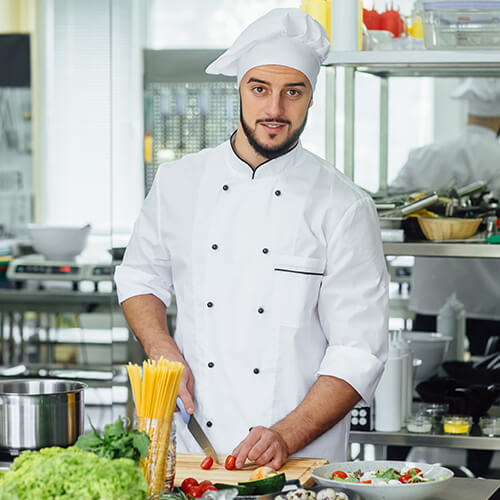 Best Hospitality Manpower Supply Service Provider - Soundlines
Our hiring procedure here at Soundlines is meticulous. To find the best employee for your company, we take a close look at their background, education, and character. We think it's just as important to discover someone who shares your values and vision as it is to find someone who has the correct set of talents for the job.
Soundlines is your go-to recruitment agency for finding the perfect Sous Chef for your hospitality business. Our team of experts is well-equipped to find the most qualified candidates for your business needs and provide them with the necessary training to excel in their roles. Contact us today to learn more about our recruitment services and how we can help you build a strong and reliable workforce.