We are pleased to introduce you to Soundlines, the mechanical industry's leading recruiting firm. We are experts in recruiting skilled Generator Technicians for businesses of all sizes. 
Our hiring practices are geared at finding and selecting applicants who have the requisite technical expertise and problem-solving abilities. 
Our Generator Technicians work in a variety of fields, such as construction, healthcare, manufacturing, installing, maintaining, and repairing generators. They use computer diagnostics, traditional hand tools, and specialised technology to figure out what's wrong with the generators and fix them. Technicians for generators need to be creative thinkers who can solve problems on their own or as part of a team.
At Soundlines, we care deeply about the success of our employees and prospects, which is why we provide extensive training and room for advancement. Only the most qualified candidates are selected after a thorough evaluation of their expertise and experience. When we find the perfect person for the position, we make sure they have the proper technical and soft skill training to do well in it.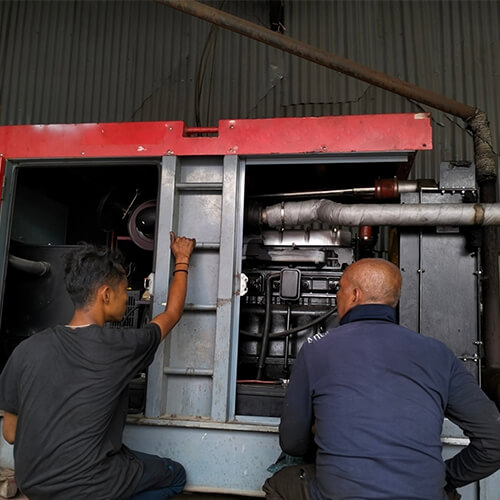 Best Mechanical Manpower Supply Service Provider - Soundlines
When it comes to hiring and training employees, we strive for nothing less than perfection so that we can meet the unique requirements of each of our customers. We are the go-to partner for all of your staffing needs because of our broad industry relationships. When you need skilled workers for your mechanical company, you can count on Soundlines to be there.
We provide flexible human resource and workforce solutions to meet the specific requirements of your firm, including the recruitment of highly trained and experienced Generator Technicians. We are certain that we can meet all of your company's staffing requirements by using our extensive knowledge of the mechanical sector. Put your faith in Soundlines as your exclusive recruiting agency and watch your company flourish.