Looking for skilled and experienced E & I Supervisors to meet your oil and gas company's manpower requirements? Look no further than Soundlines, the leading recruitment agency in the industry. Our team specialises in finding top talent to fill these critical roles. 
Our E & I Supervisor plays a crucial role in the oil and gas industry by ensuring that all electrical and instrumentation systems are installed, maintained, and repaired efficiently. Trust us to keep your operations running smoothly.
Trust us to help you build the team you need to succeed. At Soundlines, we pride ourselves on our rigorous recruitment process. We scour job portals, and social media, and rely on referrals to identify candidates with the technical skills, experience, and qualifications necessary to excel in their roles. 
Our screening process for shortlisted candidates is rigorous and thorough. We conduct technical interviews, reference checks, and background verification to ensure that our candidates meet industry standards and our client's requirements.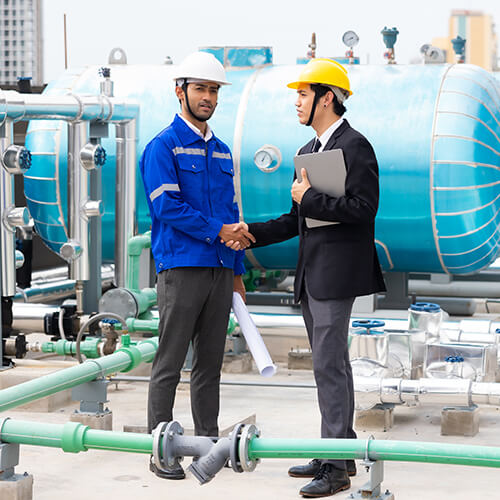 Best Oil & Gas Manpower Supply Service Provider - Soundlines
At Soundlines, we offer extensive training and development programmes to our recruits, aimed at improving their technical skills and knowledge. Our comprehensive programmes offer a variety of training options to ensure your success. From on-the-job training to classroom instruction and workshops led by industry experts, we provide the tools you need to excel. At Soundlines, we pride ourselves on our cutting-edge recruitment and development strategies that guarantee our clients a workforce that is skilled, efficient, and productive.
Soundlines' recruitment and development strategies are designed to effectively meet the workforce requirements of the oil and gas industry. Our specialised recruitment process, comprehensive training programmes, and unwavering focus on industry standards and client requirements guarantee that you'll receive a highly skilled and efficient workforce.
 At Soundlines, we are dedicated to providing top-notch recruitment services with a focus on excellence and innovation. As a result, we have become a leading agency in the industry.