Safety Inspectors are accountable for ensuring compliance with all safety regulations and protocols to prevent accidents and injuries. To ensure the safety and efficacy of your operations, it is essential to hire the ideal Safety Inspector for your workforce.
At Soundlines Recruitment Agency, we specialise in personnel solutions for the oil and gas industry. Each candidate's technical abilities and experience are evaluated by our team of specialists to ensure they are a good choice for your industry. In addition, we undertake in-depth interviews to evaluate the candidates' communication and problem-solving skills.
Our recruitment procedure continues. Our candidates receive training to ensure they are current with the most recent industry standards and practices. Our training programmes encompass everything from equipment handling and safety protocols to emergency response and incident management. This ensures that our candidates are immediately ready to contribute to your team.
In addition, we ensure that our recruitment and development strategies are effective by reviewing and revising them regularly. Our recruiters have years of industry experience and are well-versed in the unique demands and requirements of each client. We work closely with our clients to comprehend their workforce requirements and provide individualised solutions to meet their specific demands.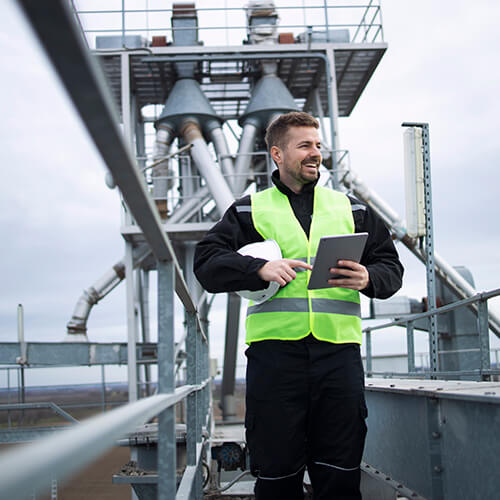 Best Oil & Gas Manpower Supply Service Provider - Soundlines
Safety Inspectors are responsible for conducting safety inspections, identifying potential hazards, and implementing corrective measures. They also provide employees with safety protocol and procedure training and guidance.
At Soundlines Recruitment Agency, we recognise the significance of locating a qualified Safety Inspector for the oil and gas industry. Our objective is to provide you with a dependable and productive workforce that can assist you in achieving your business objectives.
If you're searching for a recruitment agency that can help you find the ideal Safety Inspector for your oil and gas industry, contact Soundlines Recruitment Agency today to learn more about our recruitment services and how we can assist you in building a strong and skilled workforce.