Soundlines Recruitment Agency is a leading provider of staffing solutions for the oil and gas industry. We are experts at locating qualified candidates for a variety of positions, including Scaffolders. Our team of specialists has a comprehensive insight into the industry and the necessary technical skills for success in this discipline.
Candidates for the position of Scaffolder in the oil and gas industry will be responsible for assembling and dismantling scaffolding structures used in the construction, maintenance, and repair of oil and gas production facilities. 
This is a crucial position that requires a high level of technical expertise and meticulousness. At Soundlines, we recognise the significance of finding the ideal candidate for the position, and we take great care in our recruitment process to ensure that our clients receive the most qualified workforce possible.
Our recruitment procedure includes a comprehensive examination of each candidate's technical skills and industry experience. In addition, we provide training to ensure that our candidates are up to date on the most recent industry standards and regulations. This dedication to delivering superior recruitment services has earned us a reputation as one of the industry's top manpower agencies.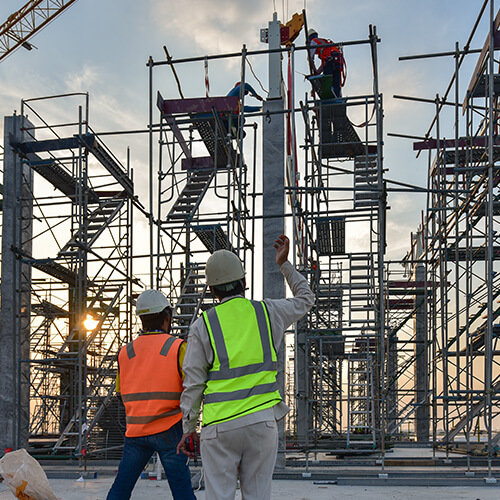 Best Oil & Gas Manpower Supply Service Provider - Soundlines
At Soundlines, we are proud of our ability to pair the ideal candidate in the right position. We work closely with our clients to comprehend their specific needs and requirements, and we go to a great extent to locate the most qualified candidate for each position.
If your oil and gas production operation requires a Scaffolder, look no further than Soundlines Recruitment Agency. Contact us immediately to learn more about our recruitment services and how we can assist you in locating the ideal candidate for the position.