Welders are essential to the oil and gas industry, as they are responsible for welding and fabricating metal components used in pipelines, containers, and other machinery. These expert professionals play a crucial role in ensuring that oil and gas industry apparatus is designed to withstand severe conditions.
At Soundlines, we understand the importance of selecting highly skilled welders for every project. Our recruiting procedure is specifically designed to locate the most qualified individuals for welder roles in the oil and gas industry. Trust us to find the best candidates for your business. Our company works closely with oil and gas companies to understand their specific requirements for this position. We then identify individuals who possess the necessary experience and expertise to meet those expectations.
Our recruiting team boasts years of experience in assessing candidates' technical skills, ability to work under challenging circumstances, and knowledge of safety protocols. Our company requires applicants to meet certain physical criteria before being considered for employment. These criteria include a high level of physical fitness and the ability to work at heights.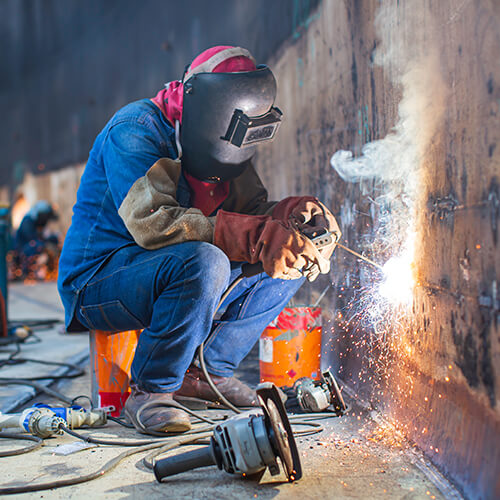 Best Oil & Gas Manpower Supply Service Provider - Soundlines
At our company, we prioritise the success of our applicants. We provide them with comprehensive instruction and assistance to ensure they have the necessary information and capabilities to excel in their positions. Explore our comprehensive training programmes that cover a diverse range of subjects, including welding procedures, safety standards, and equipment operation.
At Soundlines, we are committed to providing the oil and gas industry with top-notch workforce solutions that are both efficient and effective. At our company, we understand the vital importance of welders in ensuring the durability and strength of machinery and structures within the industry. At our company, we prioritise finding the most suitable candidates for our open positions. We dedicate significant resources to ensure that we hire the right individuals for these crucial roles in the workforce.
Discover how we can help you meet your welding workforce demands in the oil and gas industry. Contact us today to learn more.