Trolley Boy Recruitment Agency in Saudi Arabia
As a leading Trolley Boy Recruitment Agency in Saudi Arabia, Soundlines understands the critical role trolley boys play in ensuring seamless operations within the aviation industry. Trolley boys are responsible for the efficient transportation of luggage, equipment, and other items throughout airport terminals, contributing to a smooth travel experience for passengers.
Soundlines Recruitment Agency prioritizes the selection of candidates with prior experience in the aviation industry. These candidates undergo an intensive training program that encompasses all aspects of the job, including safety protocols, customer service, and equipment handling.
At Soundlines, we provide continuous support to our recruits, ensuring they remain well-informed and up-to-date with the latest industry standards and regulations. We are committed to equipping our trolley boys with the skills and knowledge necessary to excel in their roles.
Choose Soundlines, the trusted Trolley Boy Recruitment Agency in Saudi Arabia, to access skilled professionals who are dedicated to delivering exceptional service and contributing to the smooth functioning of airport operations. We strive to provide our clients with the best talent available in the industry.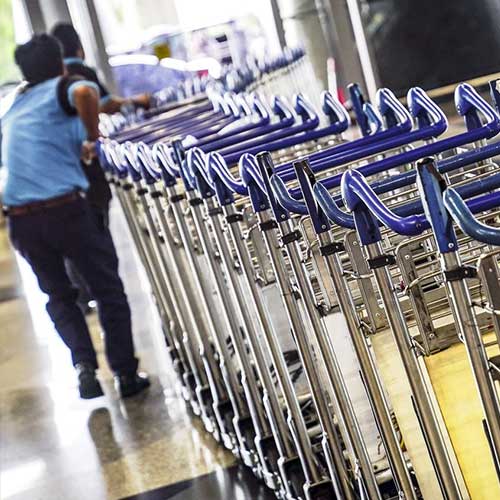 Best Aviation Manpower Supply Service Provider in Saudi Arabia - Soundlines
Soundlines' recruitment and development strategies are effective because they are tailored to meet the specific needs of its clients. The agency works closely with airlines and airports to understand their requirements and develop customized solutions that meet their unique needs. This approach ensures that Soundlines' recruits are well-suited for the job and can seamlessly integrate into the client's operations.