House Keeper Recruitment Agency in Saudi Arabia
When it comes to Housekeeping recruitment in the catering industry, Soundlines stands out as a premier recruitment agency in Saudi Arabia. We understand the importance of hygiene and cleanliness in ensuring the safe preparation and service of food. With our expertise in catering manpower, we can help you find the best talent for your company.
Our recruitment process is designed to streamline the hiring process and connect you with top candidates. We utilize various channels such as job portals, social media platforms, and referrals to identify candidates who possess the necessary technical skills and knowledge to excel in their roles. Our goal is to ensure that you have a highly skilled and dedicated Housekeeper who can maintain the highest standards of cleanliness and hygiene.
At Soundlines, we prioritize the training and development of our Housekeeping staff. Before being recommended to our clients, candidates go through a rigorous screening process and comprehensive training program. This training covers all aspects of technical cleaning procedures, equipment handling, and adherence to hygiene standards. Our Housekeepers are equipped with the knowledge and skills needed to provide the highest quality service.
As a Housekeeper, their responsibilities include maintaining kitchen areas and equipment in top condition, upholding high standards of hygiene, and ensuring proper disposal of waste. With Soundlines as your House Keeper Recruitment Agency in Saudi Arabia, you can trust that we will provide you with qualified and reliable Housekeeping professionals who will contribute to the smooth and efficient operations of your catering business.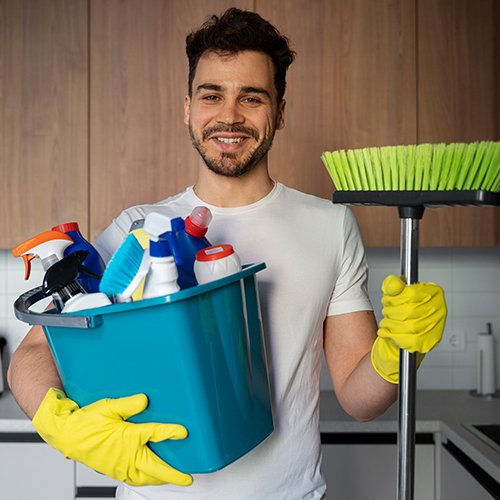 Best Catering Manpower Supply Service Provider in
Saudi Arabia

- Soundlines
At Soundlines, we are committed to delivering top-notch recruitment and development strategies that are constantly evaluated and improved for maximum effectiveness. At our agency, we prioritise providing constructive feedback and identifying opportunities for growth through regular performance reviews.
Looking for skilled housekeepers in the catering industry? Look no further than Soundlines. Choose us for top-quality candidates who will keep your establishment running smoothly. 
At our agency, we are dedicated to providing excellent services and continuously improving our processes. Our commitment to excellence has earned us a reputation as a reliable partner you can count on. Experience quality service and a dependable workforce in the catering industry with our trusted team.