Quality Inspector Recruitment Agency in Saudi Arabia
Soundlines is the premier recruitment agency in Saudi Arabia for the transport industry, specializing in sourcing and training top-notch Quality Inspectors. We understand the critical role that Quality Inspectors play in ensuring that products and services meet industry standards and customer demands.
At Soundlines, we prioritize manpower development and workforce management. Our recruitment and development strategies are specifically designed to meet the unique needs of our clients in the transport industry.
Our highly skilled Quality Inspectors are trained to meticulously inspect materials, products, and equipment for defects or deviations from industry standards. They have a keen eye for detail and possess the necessary knowledge and expertise to identify and report any quality issues. Their role is crucial in maintaining the highest quality standards and ensuring customer satisfaction.
Soundlines is committed to providing exceptional candidates who are equipped with the necessary skills and knowledge to excel in their roles as Quality Inspectors. Our team of experts understands the industry requirements and can identify individuals who possess the right qualifications and experience to meet your specific needs.
By partnering with Soundlines in Saudi Arabia, you can trust that you will have access to a reliable and skilled workforce of Quality Inspectors. We are dedicated to delivering exceptional results and ensuring that your products and services meet the highest quality standards. Contact Soundlines today to discuss your recruitment needs and let us help you build a competent team of Quality Inspectors for your transport operations.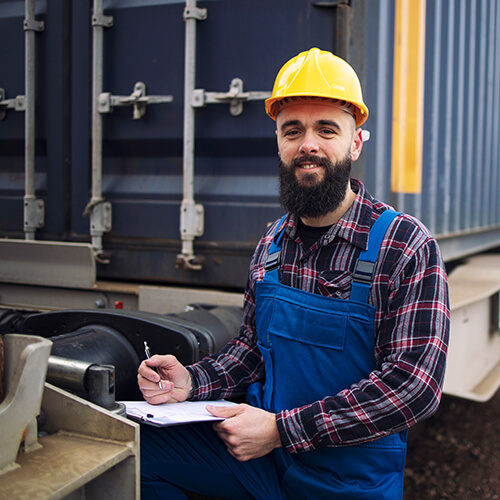 Best Transportation Manpower Supply Service Provider in Saudi Arabia - Soundlines
Soundlines offers top-notch recruitment services to ensure quality staffing solutions for our clients. Access the best talent in the industry with our innovative recruitment strategies and comprehensive training programmes.
Soundlines is the go-to agency for clients seeking to build a skilled workforce and job seekers looking for career opportunities in the transportation industry.
Trust us for exceptional recruitment services in the transport industry. Discover how our recruitment and training services can help you build a skilled workforce for business success. Contact us now.