Barista Recruitment Agency in Turkey
When it comes to recruiting skilled baristas in Turkey, Soundlines is the go-to agency for the restaurant industry. We understand the unique requirements of the job and specialize in finding top-notch baristas who can deliver exceptional coffee experiences to customers.
Our recruitment process is meticulous, focusing on identifying candidates with the technical skills, industry knowledge, and experience necessary to thrive as baristas. We evaluate their expertise in coffee-making equipment, their familiarity with industry trends, and their genuine passion for the art of coffee-making.
Once selected, our barista recruits undergo comprehensive training programs that cover a wide range of skills, including coffee brewing techniques, latte art, customer service, and inventory management. We believe in equipping our baristas with the knowledge and skills needed to provide an unforgettable coffee experience.
As a leading barista recruitment agency in Turkey, Soundlines takes pride in connecting restaurants with talented baristas who can contribute to their success. Our focus on quality ensures that our clients receive the best candidates who are passionate about their craft and dedicated to delivering excellence in every cup.
Choose Soundlines as your recruitment partner and let us help you find skilled baristas who can elevate your coffee offerings and leave a lasting impression on your customers.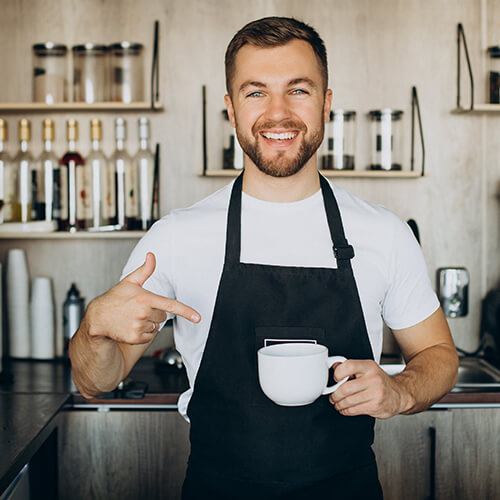 Best Restaurant Manpower Supply Service Provider in Turkey - Soundlines
Soundlines' recruitment and development strategies are effective because they focus on finding the right fit for the job, ensuring that their candidates have the necessary skills and experience to excel in their roles. For restaurant owners and managers, Soundlines offers a reliable and cost-effective solution for staffing their businesses with skilled baristas, making them a trusted partner in the industry.