Scaffolders Recruitment Agency in Turkey
Scaffolders Recruitment Agency in Turkey: Soundlines Recruitment Agency is your trusted partner in sourcing qualified Scaffolders for the oil and gas industry. Our team of experts specializes in matching skilled professionals with the right opportunities.
At Soundlines, we understand the critical role Scaffolders play in ensuring the safety and efficiency of construction, maintenance, and repair activities in the oil and gas sector. That's why we are dedicated to finding the most suitable candidates who possess the necessary technical expertise and attention to detail.
As a Scaffolder in the oil and gas industry, your responsibilities will include assembling and dismantling scaffolding structures, ensuring they meet safety standards and adhere to project specifications. Soundlines Recruitment Agency has a proven track record of finding Scaffolders who excel in this demanding role.
Our recruitment process involves a thorough assessment of candidates' technical skills and industry experience. We evaluate their proficiency in scaffolding techniques, knowledge of safety protocols, and ability to work effectively in high-pressure environments. At Soundlines, we are committed to selecting Scaffolders who not only meet your requirements but exceed your expectations.
Soundlines Recruitment Agency in Turkey is known for its commitment to delivering exceptional recruitment services. We continuously update our knowledge of industry standards and regulations, ensuring that our candidates receive the necessary training to stay up-to-date with the latest practices.
Trust Soundlines Recruitment Agency to provide you with skilled Scaffolders who will contribute to the success of your oil and gas projects. Contact us today to discuss your specific staffing needs and let us connect you with the best talent in the industry.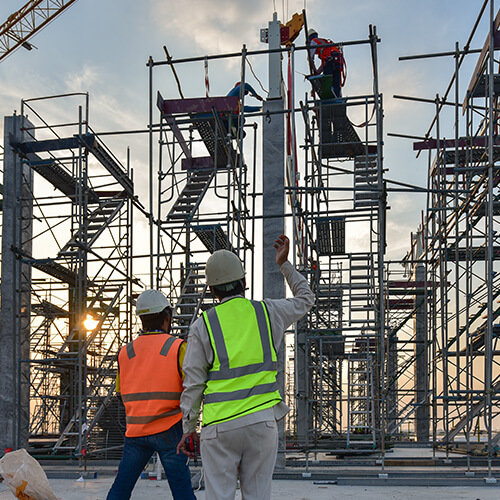 Best Oil & Gas Manpower Supply Service Provider in Turkey - Soundlines
At Soundlines, we are proud of our ability to pair the ideal candidate in the right position. We work closely with our clients to comprehend their specific needs and requirements, and we go to a great extent to locate the most qualified candidate for each position.
If your oil and gas production operation requires a Scaffolder, look no further than Soundlines Recruitment Agency. Contact us immediately to learn more about our recruitment services and how we can assist you in locating the ideal candidate for the position.