Party Chef Recruitment Agency in UAE
Soundlines, a renowned recruitment agency in UAE, understands the importance of skilled Party Chefs in the restaurant industry. We specialize in identifying and training exceptional talent to meet the demands of hosting events and special occasions.
Our recruitment process is meticulous, focusing on selecting candidates with expertise in cooking, menu design, and strict adherence to food and safety regulations. We prioritize individuals who have honed their skills in crafting customized menus and preparing delectable dishes to impress guests.
Once selected, our Party Chefs undergo comprehensive training programs to enhance their culinary skills and ensure they deliver exceptional experiences. We provide them with the knowledge and experience necessary to excel in their roles.
With Soundlines as your recruitment partner, you can expect to find highly skilled Party Chefs who will elevate your restaurant's event offerings. Our expertise and tailored approach guarantee that we connect you with professionals who can create unforgettable culinary experiences for your guests.
Choose Soundlines as your trusted Party Chef recruitment agency in UAE and let us help you find top talent that will bring creativity, expertise, and excellence to your restaurant's special events.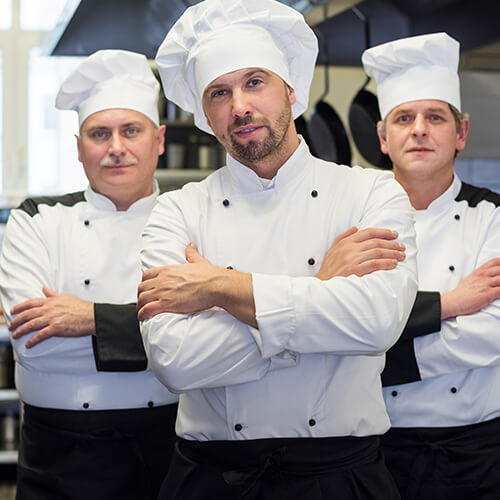 Best Restaurant Manpower Supply Service Provider in UAE - Soundlines
A party chef's job responsibilities encompass menu planning, food preparation, cooking, and presentation. Additionally, they are responsible for supervising a team of kitchen staff and ensuring that food quality and safety standards are upheld consistently.
Soundlines makes sure its employees are well-versed in these areas and up to the task of working in a busy restaurant. We provide restaurant owners and managers with top-notch entertainment services for their events, giving them peace of mind knowing that they are working with the best in the industry.